February 15, 2018
Posted by:

admin

Categories:

Security, Uncategorized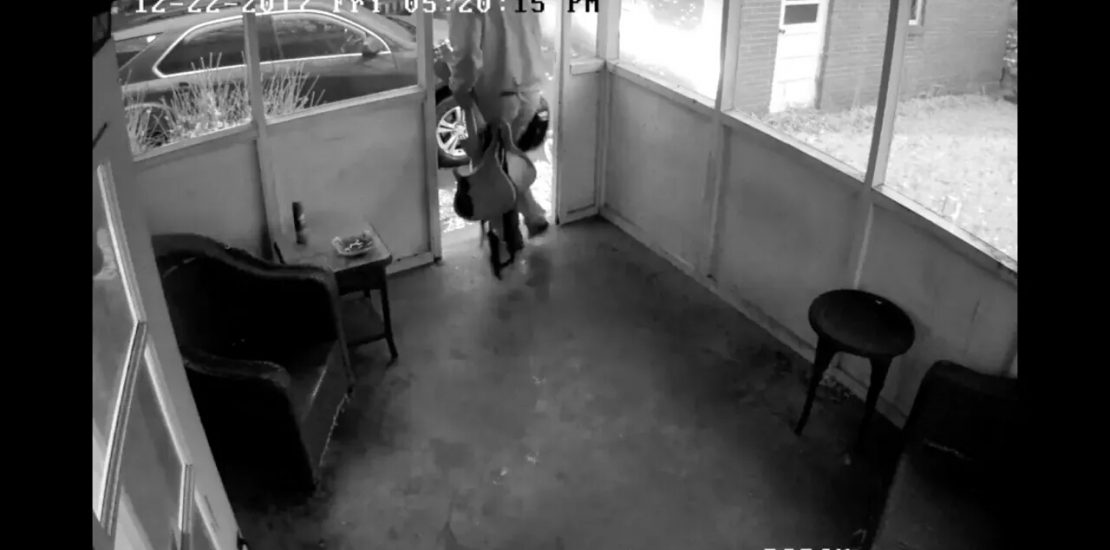 Thinking that he had it all going well when he got his way into the studio, we went on destroying equipment and making away with gears worth thousands of dollars. Little did he know that the eyes of a big brother was watching and capturing the entire scenes.
Louisville, KY's Goldsmith Studios suffered more than $20,000 in damages after a thief broke in and vandalized the facility. Security cameras caught it all and, police and social media did their thing, and a suspect has been arrested.
Katie Makal reports on ProSoundNetwork that on Dec. 22 at about 5:20 p.m., a man was recorded on surveillance video kicking in the back door of the Louisville, KY's Goldsmith Studios. Once inside, he used a vintage tape machine remote to smash recording equipment in the control room, including the facility's Toft ATB 32 console, a Yamaha NS-10M studio monitor, outboard racks and an API Lunchbox packed with 500 modules from Radial, BAE and Shadow Hills, among others. Moving into the piano room, he destroyed two acoustic guitars as he damaged pianos and overturned a vintage keyboard.
Within 90 seconds, the intruder left the building with three guitars, including a 2010 Gibson SG, an Ibanez four-string bass guitar and a Samick Greg Bennett FA 2 electric guitar. The three guitars are valued at $2,800 and damages to the studio and equipment are estimated to exceed $20,000.
Owner, musician, producer and engineer Brian Cronin said that he was alerted to the break-in by the studios' security system and praised the efficiency and professionalism of Alarm-1 Protective Services. "Fortunately I'd had cameras put in, which helped identify the guy who did it," Cronin said.
Cronin reached out on Twitter and the footage was widely shared. Police arrived within 10 minutes. At a court hearing on Jan. 1, James Daniel III, 43, was charged with burglary and criminal mischief for his role in the break-in. Daniel pled not guilty.
Cronin is working with his insurance company to repair the damages and replace his equipment, and noted, "It happened a month ago today and I'm still scratching the surface on getting it all put back together…. He did a considerable amount of damage in the 90 seconds he was in there, for sure." He hopes to have the studio repaired and open for business in a month, though he notes that goal may be optimistic.
Pivoting to the positive: Despite the setback, Cronin was able to celebrate the release of the 2018 Louisville Accord CD on Jan. 11, an annual charity album recorded at Goldsmith with the goal of giving back to the community.
The incident underscores the very importance of investing in security and by extension, security gears. Those some surveillance equipment will not deter the intruder from perpetuating the break in or damages, but one thing you're sure of having is that you have virtual security guard who can alert you and the law enforcement agents to come to the rescue.
Many criminal acts of such have been unravelled with the help of security equipment installations. The investigation agencies are able to use the recorded footage as leads to get a hold on the criminal and evidences to prosecute same in the law court. In most cases, depending on type of system, colossal losses can be averted from theft or damage if the it's able to act in such ways to detect (the crime), deter (the criminal), delay (the acts) or defend (the equipment). Very professional systems are able to carryout this 4D operation at varying costs to them.